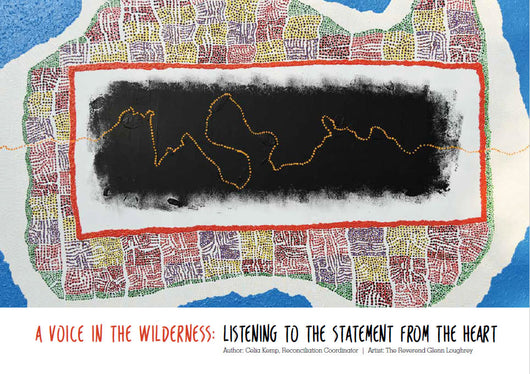 A Voice in the Wilderness: Listening to the Statement from the Heart
Regular price $20.00 Sale
Celia Kemp (author of Into the Desert) has written an 8-part study to open up conversation about the church's theological response to the Statement from the Heart. The studies are for those interested in a Christian response to Australia's history, listening to what Aboriginal and Torres Strait Islander Christians are saying right now, and grappling with the question of what it is to be a truly Australian church. 110 page paperback book.

You can download an electronic version of the study for free from www.abmission.org/resources/a-voice-in-the-wilderness
Postage within Australia is $11 for all orders.